Chiropractic Care
Chiropractor in Pensacola
---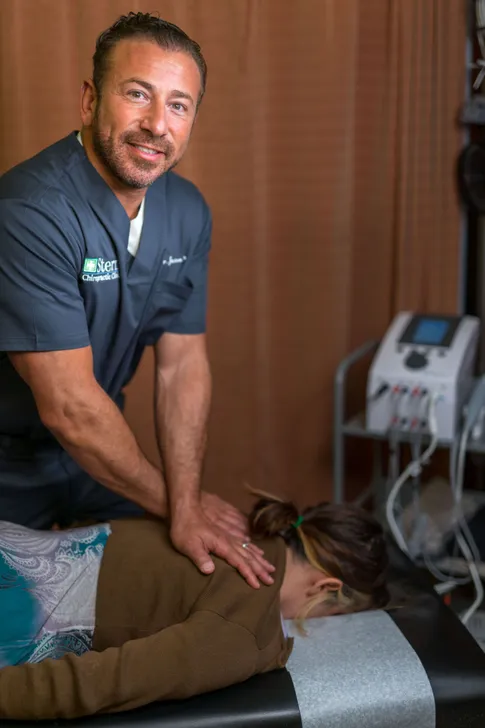 What Is Chiropractic Care?
A chiropractor can perform a spinal adjustment to help align your spine, relieving pain in your back, neck, and other areas of the body. Here at Stern Chiropractic Clinic, Dr. Stern and Dr. Heifner use Diversified Chiropractic Adjusting and will often incorporate an ArthroStim machine into their manual manipulations.
What Can a Chiropractor Treat?
Although Chiropractic Care focuses primarily on the spine, many people are surprised by how many areas of the body they find their pain relieved. Here are some things that we treat, here at Stern Chiropractic Clinic:
- Migraines
- Spinal Disorders
- Whiplash
- Tendonitis/Bursitis
- Sacroiliac Joint disorder
- Vertigo

- Thoracic Outlet Syndrome
- Sprained Joints
- Muscle strains
- Pregnancy-related low back pain
- Sciatica
- Scoliosis
- Plantar Fasciitis
What are the Benefits of Chiropractic Care?
A chiropractor can help you get rid of your pain without medication, simply by making sure everything in your body is properly aligned.